You can only re-open your most recent payrun.
If you currently have an open payrun, you'll need to delete it first.
A screen similar to this will display
Select View Details.
The summary displayed when you finalised the payrun will open.
Select Re-open this period.
Make any changes you need to and then finalise the payrun.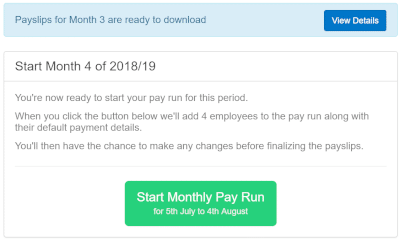 Notes
If you are manually submitting FPSs, don't forget to resubmit after re-finalising the payrun
You can supress payslips being re-emailed by un-checking the box on the confirmation screen
If you set up auto-emails, these will be resent unless you disable them
---
Need more help? Email
hello@staffology.co.uk